Innovative, good quality, sturdy, environmentally-friendly and perfect for large formats: fabric sublimation is nothing but advantageous and is radically transforming the world of traditional digital printing.
With transfer or direct printing (5m width), the techniques and media used are suitable for all requirements and the printing results are peerless
_Textile sublimation of up to 5 metres in width.
_Environmentally-friendly water-based inks for thermal colour-impregnated printing.
_No change to the original fire classification of the printed fabric medium, or to its properties.
_Sturdly and durable prints that are wear- and wash-resistant.
_Completely odour free.
_No release of VOCs (Volatile Organic Compounds).
There are two printing methods: using printed paper which is then heat-transferred onto the material or by printing directly using a mangle press. In both cases, high temperature (between 180° and 210°) and very high pressure transform the ink into gas which fully impregnates the fibres before solidifying.
We use both technologies and choose which one to adopt according to the relevant media and quantities.
_Very wide choice of technical fabric media: diffusers, expanders, blackout, sails, spinakers, furnishings, acoustics, carpets, etc.
_Machine washable at 30° or dry clean.
_The fabric is light and flexible and can be transported more cheaply and rapidly. It is also easier to install, especially for monumental media.
We pay as much attention to the finish of the printed fabric media as the print itself to prevent distortions, stretching or other defects. Our integrated sewing workshop can use all our fabrics in an unlimited range of applications: light boxes, wall coverings, indoor and outdoor flexible signage, flags, and so on. We also have an automated testing structure, the only one of its kind in France, to ensure that fabrics finished with sewn trims have a perfect appearance.
_The inks used are water-based, odourless and do not contain any dangerous products.
_Fabric sublimation is the healthiest process for workers, users and customers (odours, VOC and handling).
_The fabrics used are made using a process that meets the Euroclass ecolabel.
In order for the sublimation to adhere, the fabric media are always made from polyester. This fabric is more environmentally friendly than cotton, which requires an enormous amount of water of pesticides to grow. In addition to the fact that the inks are water-based and produce no volatile compounds whatsoever, this means that fabric sublimation is indeniably the most environmentally-friendly process.
_Peerless quality and precision of printing.
_Great depth of colour and exceptional finish of skin (six colours).
_The printed fabric remains supple.
Technicality, warmth, softness and density. Fabric sublimation is the obvious choice for the home furnishings and luxury markets. Its ease of use and control of light make it an asset in the events industry, and even challenges UV printing and tarpaulins in outdoor uses.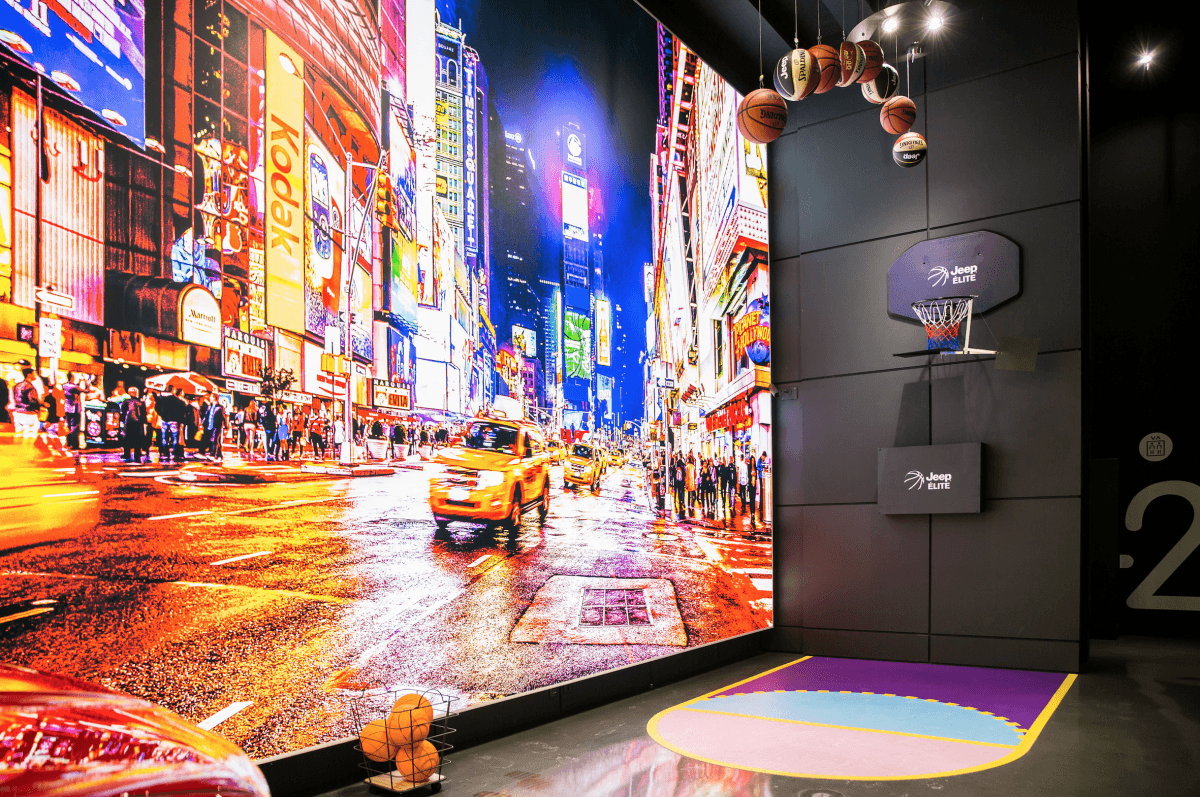 The sublimation printing technique is synonymous with innovation in terms of materials, printing quality and the unlimited range of media and applications. With the current trend for increased personalisation, whether in home decoration, retail or dressing up pop-up spaces, the technique offers previously unthought-of development opportunities through the use of large format and industrial production processes.
_1.95 billion: Number of m2 of fabric that will be digitally printed in 2021 (870 million in 2016).
_15.7 %: Projected annual growth rate of the digital textile printing industry over the next five years.
_2.42 billion euros: Turnover that the digital textile printing industry will generate in 2021 (1.17 billion en 2016).
(Source: The Future of Digital Textile Printing to 2021, Smithers Pira)